Flexpipe parts cutting service
Flexpipe parts cutting service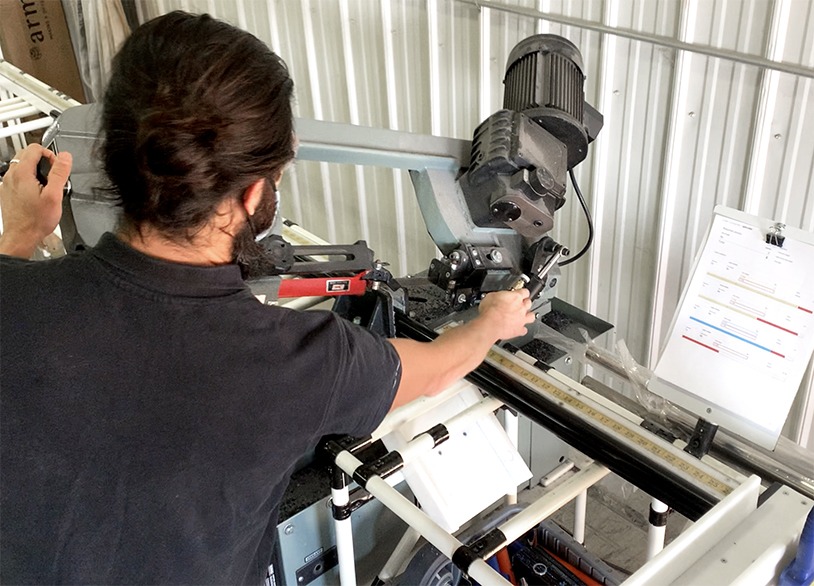 Do more with less! Your Flexpipe parts cut and shipped at an advantageous rate
You don't have the tools in house to cut your Flexpipe material? Or, the order volume is not large enough to justify the purchase of a stationary band saw? This is the opportunity to take advantage of our cutting service.
Spend less time cutting, and more time producing, whatever you produce!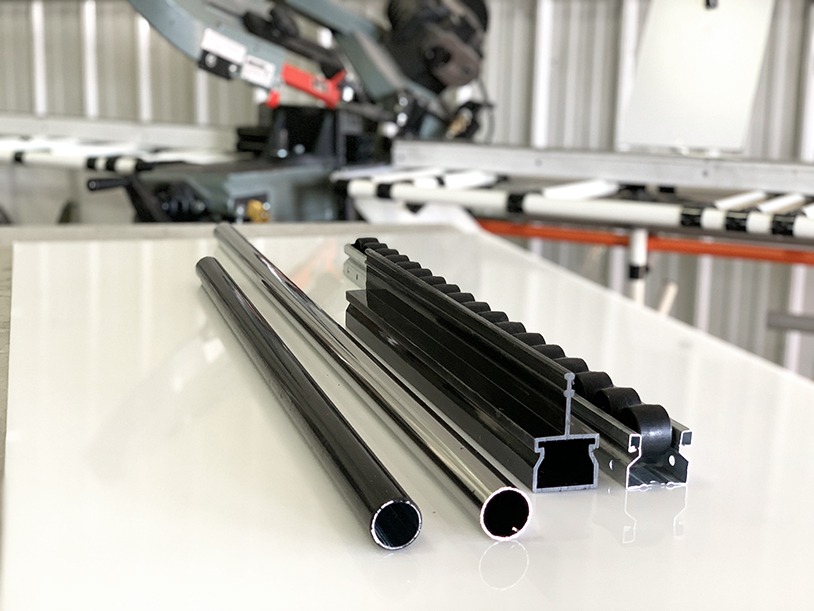 Quick and sharp cuts on request
Each cut piece is carefully identified and packaged to make your job easier. We cut according to your bill of material. Follow the instructions below to know how to do it.
How it works
Depending on your needs, we offer a linear cut, and a surface cut. Follow these simple steps to get started:
Determine your cut list - 4 easy ways suggested below.
Purchase your Flexpipe items online.
Select the amount of cuts needed.
Upload your document (Flexpipe template) at the checkout step,

or send us your bill of material list at order@flexpipeinc.com along with your Flexpipe order number.
4 easy ways to determine your cutting list
What does it cost?
Linear cuts are detailed at $1 per cut, and surface cuts are detailed at $5 per cut.
What type of items do you offer the cutting service to?
For linear cut (*MOD-VC):
-All Flexpipe tubes
-USM and LSM aluminum mouldings and guides
-R40-RT96 and R85-RT96 conveyor rails and conveyor guides R40-GUIDE / R40-CGUIDE / R40-SGUIDE
For surface cut (*MOD-VCDECK):
-All the HDPE surfaces: D-HDPEW-481/2 / D-HDPEW-481/4 / D-HDPEB-481/2 / D-HDPEB-481/4
-HDPE perforated panel surface (Pegboard): D-PEGW-481/4
-Thermoplastic sheet (Plexiglass®): D-PLEXY-1/8
-Foam sheet (Crosslink et Ethafoam®): CF-463/4-4LBS / CF-461/8-4LBS / EF-491-2LBS
-Aluminum composite surface (KomAlu®): D-ALUW-481/8
Additional information
Do you want to keep your leftovers? Let us know, and we'll ship them to you with your order.
Do you need assistance? Do not hesitate to contact us at order@flexpipeinc.com!
Service available in Canada only. Coming to the US within the next months!
---