Poka-Yoke: A Time-Tested and Simple Way to Mistake-Proof Manufacturing
Often seen as the ideal way to ensure the error-free assembly and production of finished goods, Poka-Yoke has been a mainstay of lean manufacturing since 1960. Shigeo Shingo – a Japanese industrial engineer and expert in lean manufacturing principles and the Toyota Production System – developed a simple failsafe approach with a clear set of lean principles designed to eliminate human error while improving product quality..
So, how does Poka-Yoke work, and what role does Flexpipe's modular and scalable tubing system play in error-proofing your manufacturing process?
The High Costs of Defects in Lean Manufacturing Environments
One of the biggest causes of waste in lean manufacturing includes defects. Sometimes they're caused by voids, inclusions, or porosity in materials like steel, aluminum, brass, etc. These defects often appear during machining as the material is removed and the void or inclusion is exposed, which makes the part completely unworkable.
Other defects occur later down the production line during the assembly of sub-components, work-in-process parts, and other labor-related manual processes. Regardless of how or why these defects occur, the costs for manufacturers can be measured in lost production, lost wages, machine and assembly downtime, delayed product shipments, upset customers, and any costs associated with having to stop the production line.
Understanding Poka-Yoke
Some defects are entirely unavoidable. They happen regardless of how many stopgap or failsafe mechanisms are in place. These defects are often seen as "Acts of God," which are situations where defects occur that cannot be accounted for. In this case, think of these Acts of God defects as situations nobody could have possibly anticipated.
Poka-Yoke isn't a tool to eliminate these Act of God defects. It's a tool to ensure that operators and technicians follow the correct process steps and that the work task is done correctly. More importantly, it's a fail-safe mechanism that either stops human error at the source or instantly notifies the operator and technician that an error has occurred. In both cases, the emphasis is on immediately addressing the error or defect and taking corrective actions.
One type of Poka-Yoke prevents the error from occurring, while the other detects the error once it's happened. This leads us to the two main categories of Poka-Yoke: Prevention-Type and Detection-Type.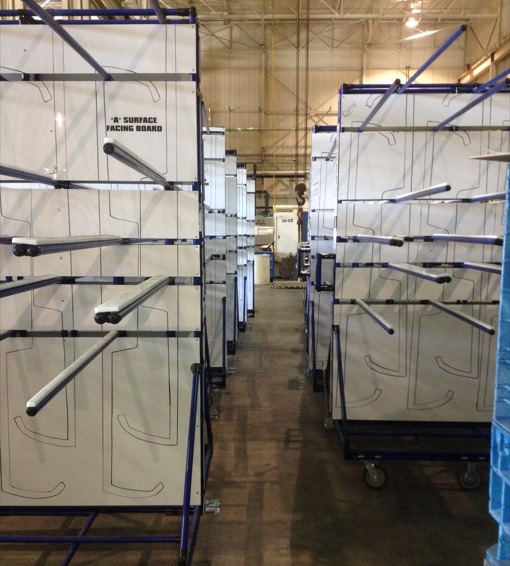 1 – Prevention-Type Poka-Yoke
This type of Poka-Yoke is often enacted by manufacturers who have experienced previous errors. In this case, they've experienced human errors and know they will happen again if they don't enact a failsafe.
In other instances, a prevention-type Poka-Yoke is initiated during the product's design stage when engineering and production identify critical assembly or work tasks where human error is likely to occur. Either way, the idea is to prevent the error from occurring by manufacturing or buying a jig or fixture. If an error does occur, the next step is to stop the work task and quarantine the defect.
Should the operator or technician encounter another defect or error on the following product, manufacturers will often stop the process and inspect the batch or production quantity. They may then use a corrective action report outlining the cause of the defects and possible solutions.
Identify the potential for error to occur.
Create a jig, fixture, warning device, or process to capture errors.
Stop the work task once the error occurs.
2 – Flexpipe Modular and Scalable Jigs and Fixtures
One of the more common issues manufacturers encounter is making multiple jigs and fixtures to accommodate all the manual steps involved in their manufacturing process. This problem is only exacerbated when companies have an expansive product line. Unfortunately, most of these jigs and fixtures are machined or welded, making changing them labor-intensive and costly.
To avoid the high costs, time, and labor involved in changing existing welded fixtures and jigs, several companies choose to make new ones. They then retain their older jigs or have them stored or shelved. Not only does this take up valuable shelving and warehouse space, but it often leads to mislabeled or misidentified jigs and fixtures. However, there is a solution.
Flexpipe's modular and scalable tube and joint system mean manufacturers can design, assemble, change, or modify their jigs and fixtures in a fraction of the time and at much lower costs compared to welding or machining new fixtures.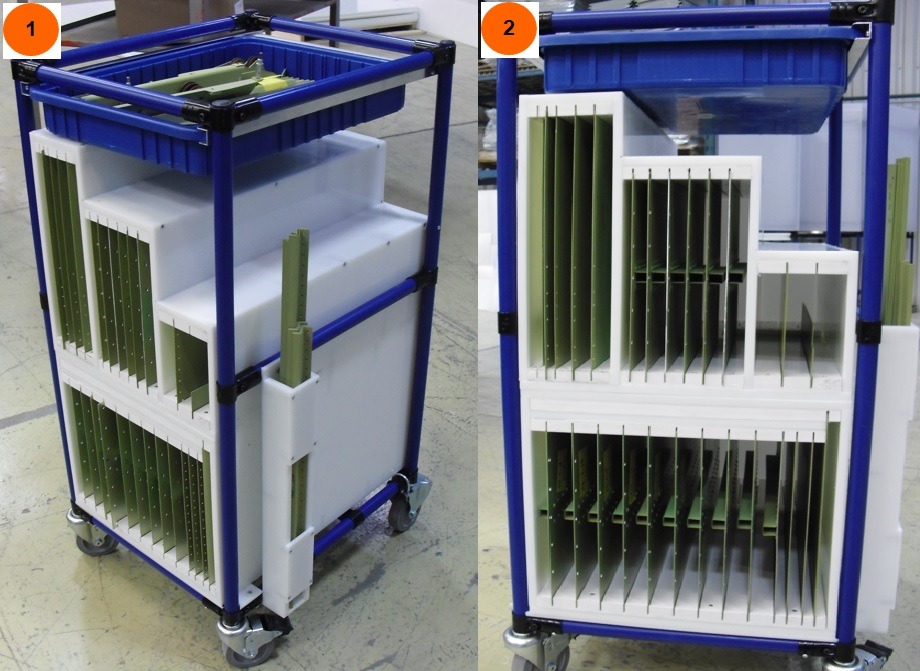 (1 & 2): Flexpipe Cart with Jet Skins Slots: Each slot can only accept a certain size, width, and dimension of skin. Operators immediately know which skin fits in its appropriate slot.
Flexpipe has multiple pipe colors, allowing manufacturers to make color-coded racks where semi-finished and work-in-process parts that have gone through the Poka Yoke process can be stored and quarantined. These 1 1/16 in (28 mm) diameter galvanized steel pipes have a polyethylene scratch-proof coating and come in white, black, blue, yellow, and red.
This "cut-to-length-and-assemble" system is easy to use and just as easy to modify or change. With a scalable Flexpipe Poka-Yoke structure, companies no longer have to retain older welded fixtures or machine new ones. No more issues with misidentified jigs. No more having to store older outdated fixtures. Instead, companies retain their Flexpipe jig and fixture designs and remake their structures when needed. It's a saving in time, money, and space.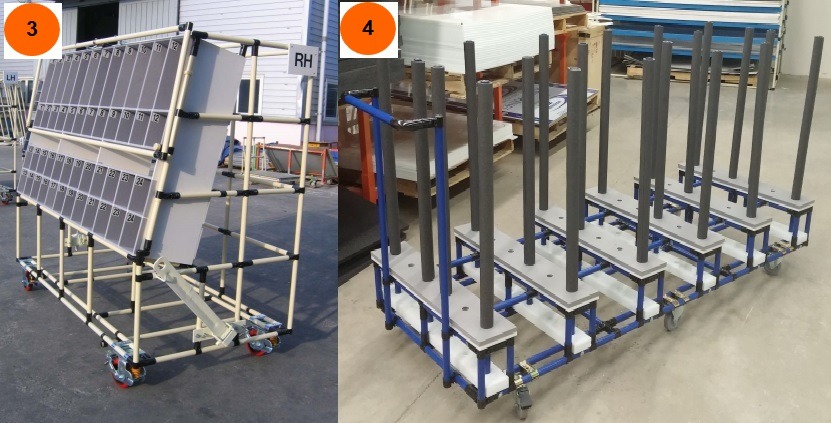 3: Flexpipe Numbered Flow Rack: Numbered slots and specific with specific heights ensure proper part placement. 4: Flexpipe Cart with Vertical Holders: Custom-made tug cart has vertical holders that only accept a specific width of tubes.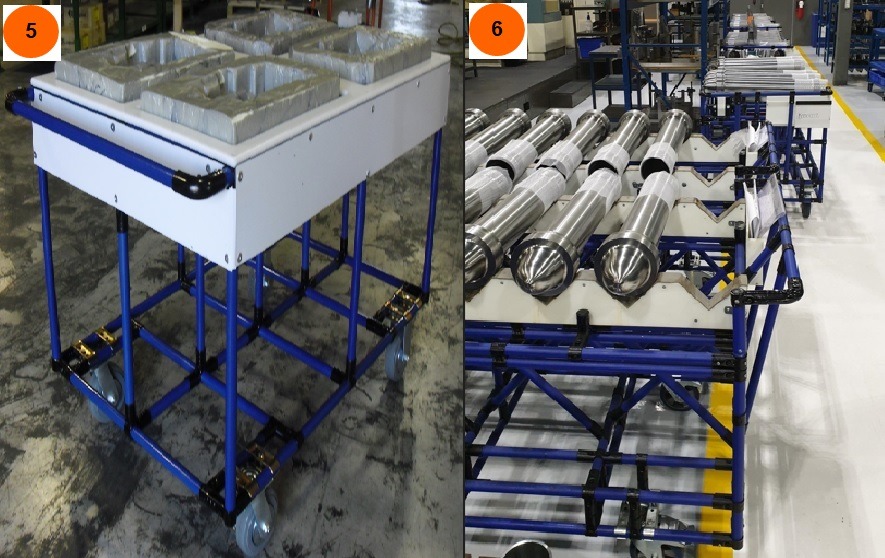 5: Flexpipe Cart with Molded Styrofoam: Operators can only put in subcomponent parts that fit the Styrofoam mold dimensions. If they don't fit, they shouldn't be on the cart. 6: Flexpipe Cart with Custom Holders: Semi-finished parts must be a certain length to fit horizontally on the cart. If the length isn't right, it simply won't fit.
Detection-Type Poka-Yoke
The second approach focuses on warning or notifying the operator once an error has occurred. While the first is preventative, this is a more reactive fail-safe mechanism that stops production immediately. This type of Poka-Yoke often involves equipment or electronics and is predicated on the operator receiving a warning or visual queue once the error occurs. Equipment manufacturers will often incorporate sounds, alarms, and bright red lights to notify operators of an error.
The goal is to provide warning signs in case an operator is present so that they can shut down the equipment or machinery. However, if no operator is available, the system uses a failsafe mechanism that immediately shuts down the operation.
The operator receives a warning.
Error detected immediately.
The failsafe mechanism stops the work task.
Mistake-Proofing Your Manufacturing
Adopting Poka-Yoke as an error-proofing technique will help reduce your manufacturing costs and improve product quality. Success requires your team to define every critical work task and implement a fail-safe mechanism for each of those tasks.
Identify the Work Task or Process for Poka-Yoke
Think about the critical work tasks involved in manufacturing your finished good. You probably already have steps in your production process where periodic quality inspections or reviews occur. A Poka-Yoke can remove those inspections altogether. At the very least, you'll be able to reduce some of these inspections and rely solely upon the operator or technician.
Clear Assembly Drawings and Work Instructions
Clear top-level and sub-assembly drawings and work instructions are an absolute must. Make sure you have a quality management system that validates assembly drawings, instructions, and work tasks long before you issue work orders to production. The Poka-Yoke system will stop human errors by ensuring the work task is performed correctly and that parts and sub-components are properly aligned. However, bad assembly instructions defeat the purpose of having a Poka-Yoke.

QC-Inspected Flexpipe Structures and Calibrated Equipment
With the proper failsafe mechanism, your QC department may not have to do as many periodic inspections on work-in-process and sub-assembly parts. However, that only happens if your Flexpipe jig or fixture is periodically inspected for fit, form, and function. Over time, even the best-constructed jig or fixture will lose its dimensional tolerances. Regularly checking your Flexpipe structures means ensuring all joints, screws, nuts, connectors, and assembly components are adequately secured.
Trial Runs or Pre-Testing Flexpipe Jigs and Fixtures
Make sure you try some trial runs with your Flexpipe structure. You may need to make some slight adjustments to be sure your jig or fixture works appropriately. Bring your operators and technicians into the process and get their feedback on your Flexpipe jig or fixture's usefulness. They'll be using it and therefore have great insight, so ensure they're included in the process.
Clearly Defined Poka-Yoke Process Steps
While the failsafe mechanism will stop human errors from occurring, you will still need to outline the process steps technicians and operators take when an error occurs. Will you have your operators quarantine the product immediately? Will they have to call a supervisor to review the issue? How often should the operator validate future components before shutting down the assembly process? Each of these questions needs to be determined well in advance.
Flexpipe Jig or Fixture Management Program
It's good practice to have a Flexpipe jig or fixture management program in place. It should define when, where, and how jigs and fixtures are stored and shelved, when they are replaced or refurbished, when they are inspected, and which jigs or fixtures go with their appropriate work tasks or work cells. The color-coded piping may help here. Ensuring proper nomenclature means all your Flexpipe structures are easily identified.
The Three Methods of Poka Yoke
When companies look to reduce the risk of human error and mistake-proof their manufacturing, they end up choosing between three methods of Poka Yoke. When implemented, these three methods will help eliminate the high costs of errors and defects. They are simple methods that help operators and technicians eliminate errors.
Contact Method

The contact method eliminates errors by immediately detecting defects between mating parts or individual parts based on their physical attributes. These attributes can include the part's width, size, length, thickness, color, or design.
Examples of contact methods include USB ports, power outlets, locks only accepting one type of key, or even simple children's toys like sorting cubes where balls and blocks must fit in specific slots.
In manufacturing environments, a contact method Poka Yoke might include switches or measurement devices that won't allow work to begin unless the part fits or matches correctly. Companies that use shadow boards with protrusions or bars that only accept a certain sized part are examples of contact method Poka Yokes. Foam packaging in boxes is another example of where only the right dimensional parts will fit into the foam's design.
The contact method Poka Yoke is best used for repetitive work operations. It eliminates errors and immediately notifies operators and technicians of any defective parts or misaligned parts.
Constant Number Method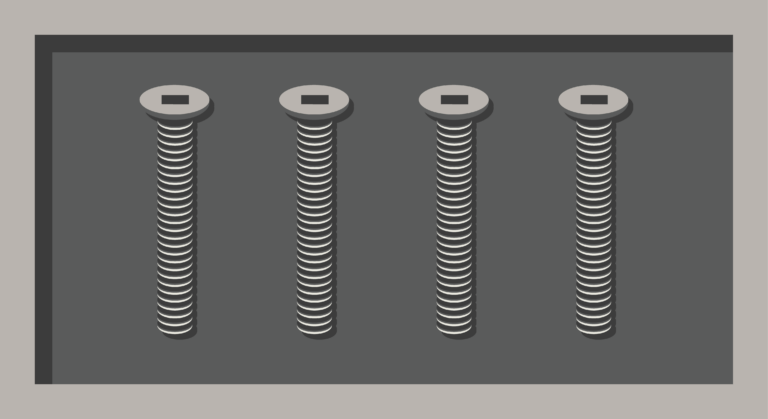 The constant number method – sometimes referred to as the fixed-value method – is a type of Poka Yoke where a specific number of parts or consumables must be used in each work operation. If there are any parts left over at the end of a work operation, then an error has been made.
In manufacturing environments, kitting boxes would include several parts that must be used. If any parts remain, the integrated assembly cannot move to the next chain in the process. This type of Poka Yoke is good for work tasks that are repetitive. This means a certain number of movements and actions must be done sequentially.
An example in our everyday lives would include assembling Ikea furniture and having screws, nuts, or bolts left over or a parent assembling a hockey net or bicycle and having parts remaining.
Sequence Method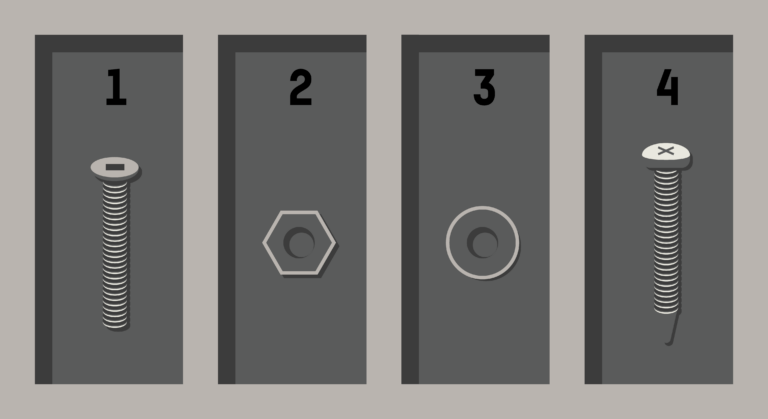 With the sequence method Poka Yoke, a predetermined number of work tasks or steps must be done sequentially before the part can move to the next operation. In several manufacturing environments, there are systems in place with switches that won't allow an operator to proceed unless they've done the operation or used the parts in the proper sequence. Either the system shuts off completely or the operator is given a visual queue like a red flashing light and warning sound.
An example of the sequence method Poka Yoke might include a car providing a warning light or sound when the driver doesn't put on their seat belt or a manual car not allowing the engine to start until the driver pushes down on the clutch. Other examples include appliances like microwaves and washing machines not operating until the door is closed.
Flexpipe's Multiple-Use Tube and Joint System
Flexpipe Inc is a Montreal-based designer, manufacturer, and integrator of modular and scalable tube and joint systems. The company's Flexpipe Creator Extension is an easy-to-use free design extension for SketchUp software that empowers manufacturers to design their structures. The savings in time and money means manufacturers can assemble, change, or modify structures as needed. If you would like to learn more, contact us now.