Social implication
From continuous improvement to continuous commitment
Flexpipe wants to bring the values ​​of continuous improvement to life through the community, in order to reinvent itself and make a real difference.

The modular factor at the service of the community. We want to unleash our potential and help you do more with less, too.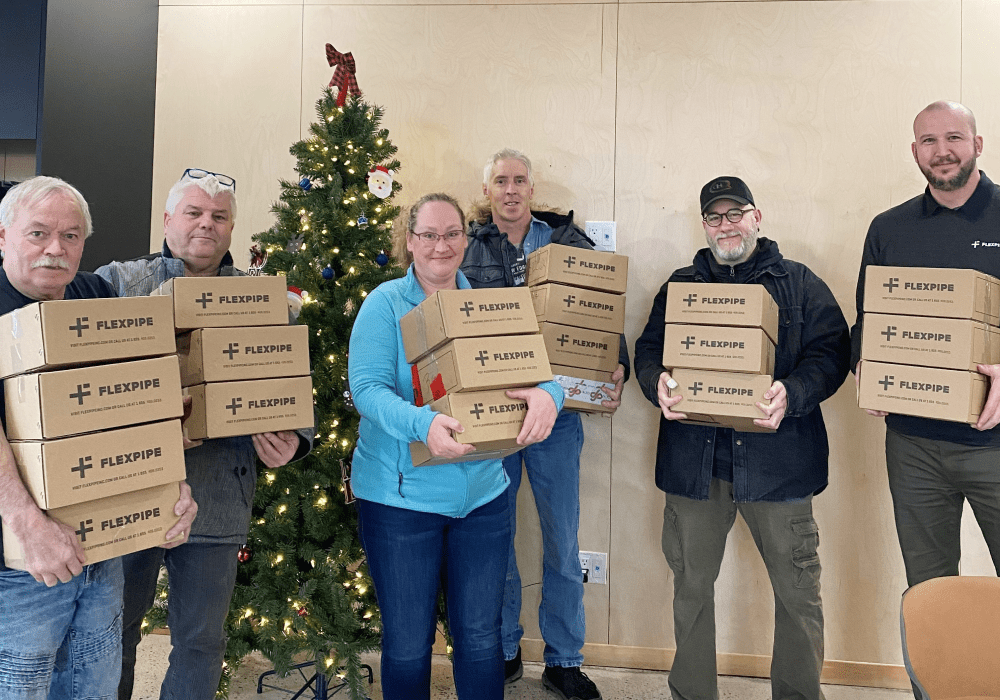 La Guignolée with the Farnham Volunteer Center
WE CONNECT TUBES… AND HUMANS!
Inspired by projects that have a positive impact, we focus on a healthy and safe living environment, skills development and innovation.
IN SCHOOLS
We value academic success in order to promote employment. Skills development and innovation are common denominators of success, and Flexpipe is the perfect tool to support learning at any age.
IN THE COMMUNITY
We want to offer support to NPOs in the region and anchor ourselves in our community. A spirit of collaboration that lives up to our ambitions, and a collective network for a dynamic, resilient and growing economy.
Alone we go faster, but together we go further!
Le Chaînon Dormitory for women in difficulty
IN FAMILIES
The possibilities of the modular Flexpipe system are only intended for the creativity of DIY enthusiasts. For more than 10 years, our products have served to improve the quality of life of many individuals.
Proud Ally of Mechanical Engineering Schools
" Your contribution allowed us to meet the challenge of transporting the Alerion Supermileage vehicle. The custom-made cart built-in Flexpipe tubes is one of the best additions to the project, and we are delighted that you have worked with us to realize this ambitious project."
Olivier Culat
Alerion Supermileage Director
YOU HAVE A PROJECT?
Do you believe that together we can help make the world a better place?
HOW FLEXPIPE CAN MAKE A REAL DIFFERENCE
Here is what we have to offer:
Modular equipment: wide variety of tubes and connector joints
Expertise : continuous improvement (lean manufacturing)
Time: employees mobilized to become better citizens
Employment opportunities, skills development and training
Contact network, visibility and much more!