How the maintenance employee can influence the productivity of an SME
Medicus is an orthopedic laboratory that manufactures prosthetics and orthotics. In 2016, in the beginning, stages of relocating its production facilities, the Medicus management team called on Sensei Groupe-Conseil to help them create the development plan and assess their needs for the new plant.
Gino St-Pierre, the Sensei's organizational performance consultant, would have to first focus on the company's current workstations. These standard lean manufacturing workstations, made of steel and wood, were quite restrictive as they were costly and time-consuming to modify. Read on to discover the reasons why Medicus chose the modular system to optimize its productivity and improve the ergonomics in its plant.
Estimated reading time: 3 minutes
---
Optimization of the system used for better staff productivity
One of the main challenges with regards to the workstations was to manage company growth when the floor layout had to be reconfigured. Medicus was limited in its choices and processes.
This practice was costly and time-consuming. Since the workstations were far from optimized, the employees' tools and equipment were scattered all over the place. That entailed the staff having to repeatedlly go to different areas to get the material required to accomplish their tasks. It became imperative to reduce movement waste.
Our equipment could now evolve according to the company's needs instead of having to buy new workstations.

Christian Thiffault, Director of the production center at Medicus
100% on employee performance
By working in-depth with the Flexpipe product, the maintenance employee has first-hand knowledge of the vast majority of the parts and can suggest various options and find solutions to problems.The production employee can thus concentrate 100% on his main task.
When a company relies on its staff's creativity, it is then possible to reduce the MUDAs (non-added value tasks) and achieve greater overall performance. An industrial maintenance employee can play an important role when it comes to improving the quality of a company's production management.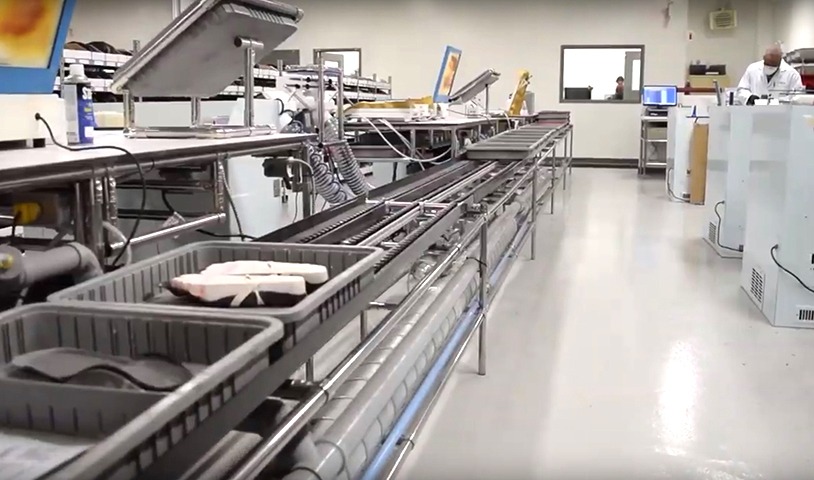 Production capacity doubled!
Since implementing Flexpipe in 2018, over 60 workstations, tables, and need-specific modifications have been created. Changes that previously took weeks are now made in less than a day, because the only basic tools required are an Allen key and a pipe cutter.
The flexibility of Flexpipe components has doubled production capacity and significantly reduced labor movement. Each person carries out his duties at his workstation, and if sometinhg impedes his productivity, maintenance will assist in finding a solution to the problem.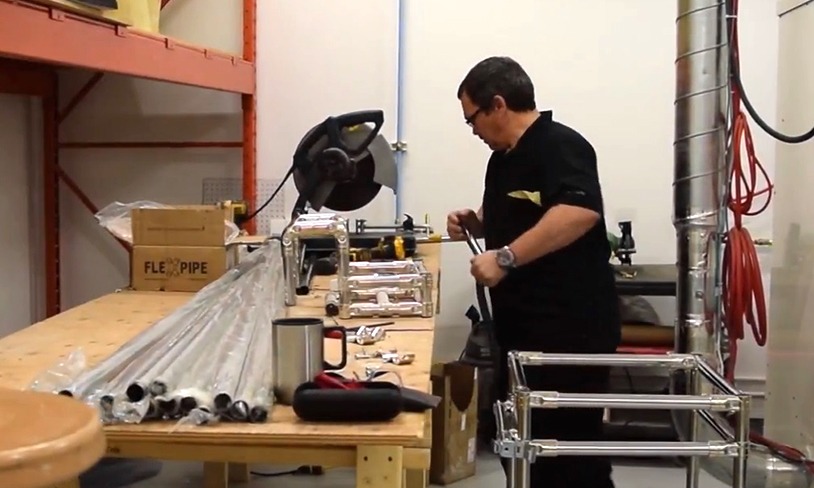 When implementing a modular system, it is highly beneficial to tap the expertise of an in-house maintenanceemployee. This person will be able to change existing structures and manage Flexpipe part inventory. Additionally, he can draw designs and pitch ideas to create new ones.
Getting him involved is key for small and large business alike. As the maintenance employee works with the assemblers, he becomes the go-to source to zero in on wastes and potential improvements regarding:
furniture and plant equipment;
packaging and shipping station;
workstations;
storage;
kitting;
ergonomics.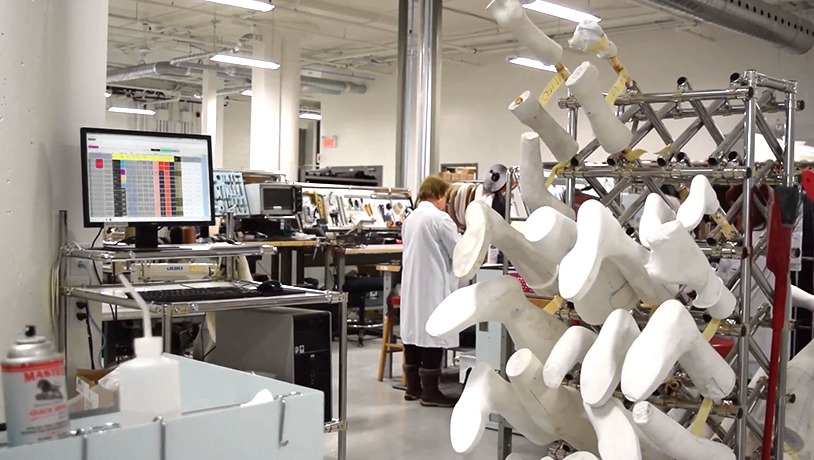 Adaptability translate into greater productivity
Flexpipe structures are now prevalent at the Medicus manufacturing plant. Reconfiguring workstations has allowed employees to have all the equipment they require within reach to accomplish their tasks. As such, they can do their work far more simply and quickly. Another major win of the process is that employee satisfaction has soared. When listening to employees' needs, it's much easier to create an inviting and efficient work environment!
Learn more about our
two types of hands-on training
LEARN MORE
---