Flexpipe parts cutting service
Flexpipe parts cutting service
Do more with less! Get your parts cut and shipped at an advantageous rate
You don't have the tools in house to cut your Flexpipe material? Or, the order volume is not large enough to justify the purchase of a stationary band saw? This is the opportunity to take advantage of our cutting service.
Quick and sharp cuts on request
Each cut piece is carefully identified and packaged to make your job easier. We cut according to your bill of material. Follow the instructions below to know how to do it.
How it works
We offer linear cuts for many of our products. Once you have your cut list in hand, follow these simple steps to get started:
Order online
Browse our online catalog and select the product you would like to get cutted.
If the cutting service is available for that product, the button "USE OUR CUTTING SERVICE" will be displayed on the right column of the product page. Click on that button.
Use the Cut Optimizer tool to enter the dimensions and the amount of cuts needed. When done, you'll be able to download a PDF of your cut list and add it to your online cart. The corresponding amount of cuts and needed parts will be added to your cart.
Repeat the steps above if you have more than one product to be cutted and checkout when done!
Order by email
Complete your bill of material or download the Flexpipe cut list template.
If you choose to use the template, fill it with the corresponding products and dimensions that you would like to have cutted.
Send us your bill of material list or the template at order@flexpipeinc.com along with your Flexpipe order number.
4 easy ways to determine your cutting list
Flexpipe Online Cut Optimizer: In order to maximize your cuts, we have developed an online cut optimizer. This tool allows you to calculate cut lengths as well as quantities, while minimizing unwanted waste material. To use this free tool, click on the button "USE OUR CUTTING SERVICE" displayed on a product page available for our cutting service.
Flexpipe Creator: Did you know that SketchUp 3D drawing software allows you to upload a cut file (BOM) when you have finished the design?
Manually: Simply indicates your desired cutting list in a document (Excel, Word, PDF, etc.) using the following Flexpipe cut list template as inspiration.
From Flexpipe photo gallery: We offer free plans through our photo gallery. Hit the button Get the plan to access step-by-step assembly instructions and cut list of the Flexpipe materials.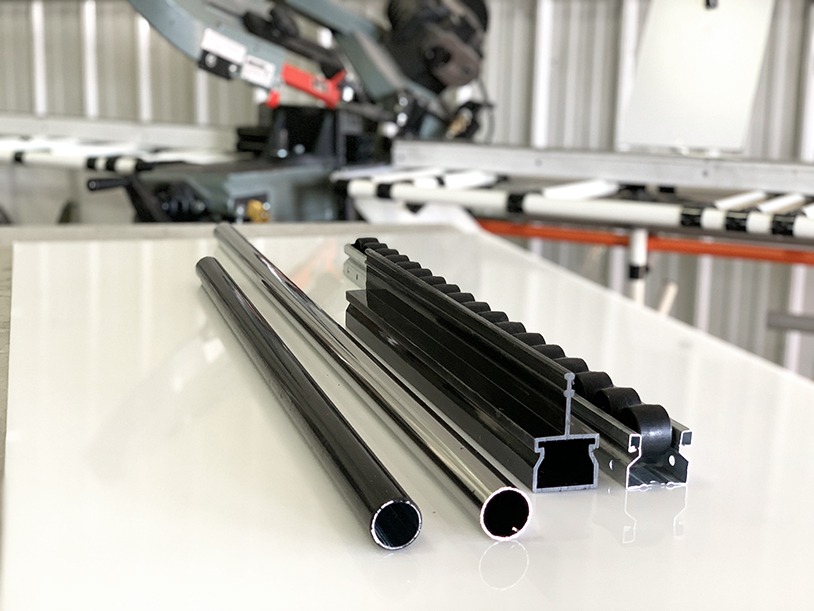 Eligible products and prices
Linear cuts
$2,25 for 1 to 75 cuts
$1,85 for 76 to 200 cuts
$1,55 for 201 to 499 cuts
$1,40 for 500+ cuts
R40-RT96 and R85-RT96 conveyor rails and conveyor guides R40-GUIDE / R40-CGUIDE / R40-SGUIDE
$3,00 for 1 to 75 cuts
$2,50 for 76 to 200 cuts
$2,00 for 201 to 499 cuts
$1,65 for 500+ cuts
Additional information
Do you want to keep your leftovers? Let us know, and we'll ship them to you with your order.
Do you need assistance? Do not hesitate to contact us at order@flexpipeinc.com!
Surface cutting service available in Canada only.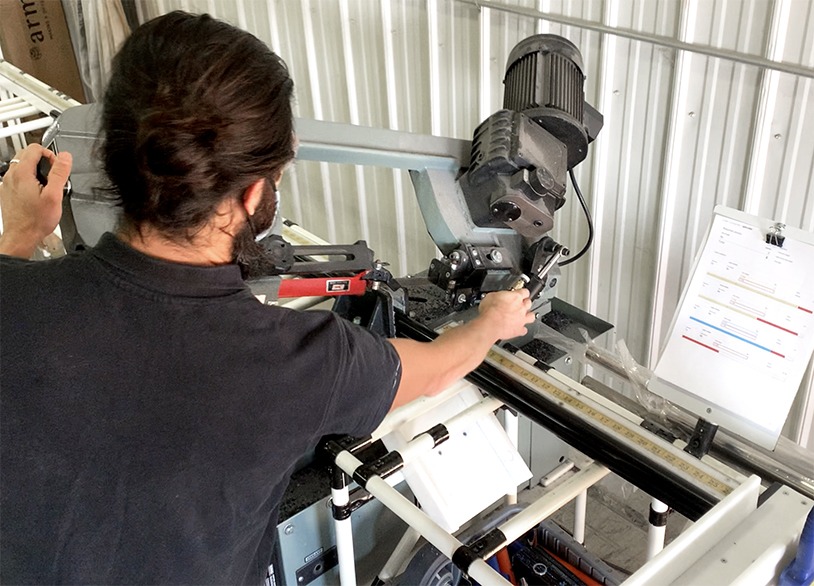 ---