Why switch to Flexpipe as a creform alternative?
Why switch to Flexpipe as a creform alternative?
Our analyses of competitors' products and our customer feedback indicate that for most applications, Flexpipe offers products and services superior to those of the competition. We carried out a comparative study of Flexpipe's products and services as an alternative to Creform to identify each one's strengths and weaknesses. The purpose of this analysis is to facilitate decision-making when choosing between the different suppliers of similar modular systems. In the end, the choice is simple!
Creform Alternative : Comparable quality products at unbeatable prices
PRODUCT OFFERING
Flexpipe offers only a 28 mm steel tubing system, compared to Creform and other competitors, which offer a variety of modular system sizes.
To reduce inventory and maintain a Lean philosophy, Flexpipe offers a more limited range of products, particularly in terms of the various accessories used in the modular system.
Creform Alternative Pipes
Flexpipe offers a wide variety of 28mm pipes in several color choices. You will have the choice between cold rolled steel pipes or stainless steel pipes, some of which are designed to minimize the possibility of electrostatic discharge (ESD).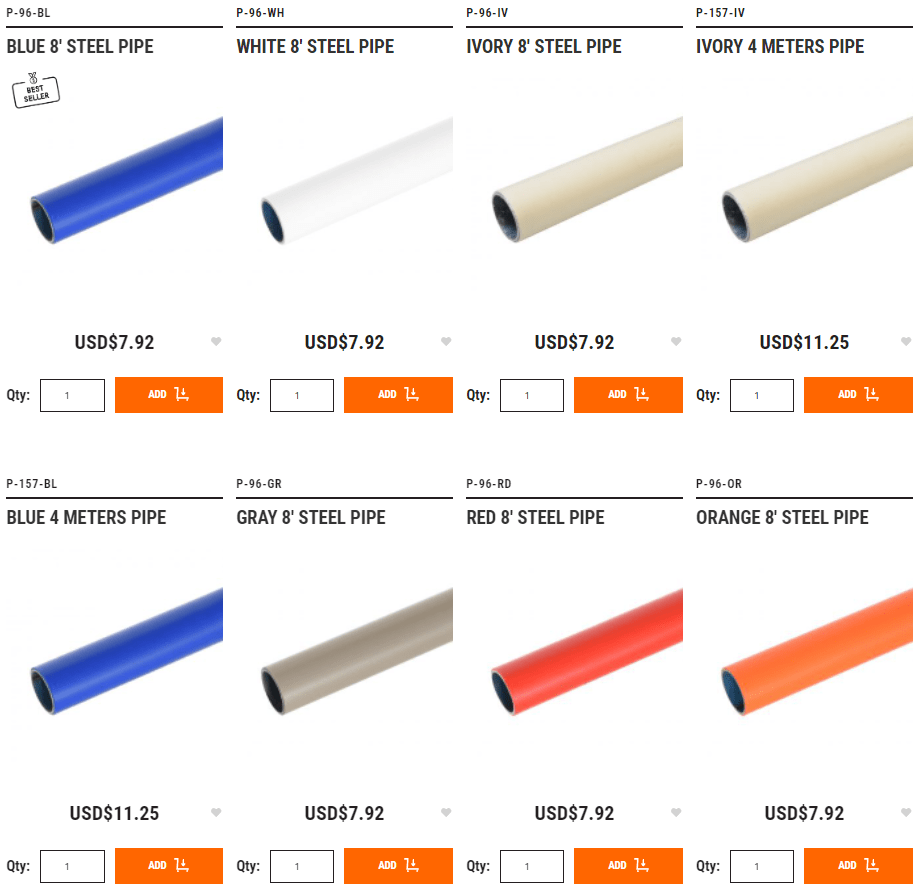 Creform Alternative Conveyors Roller Tracks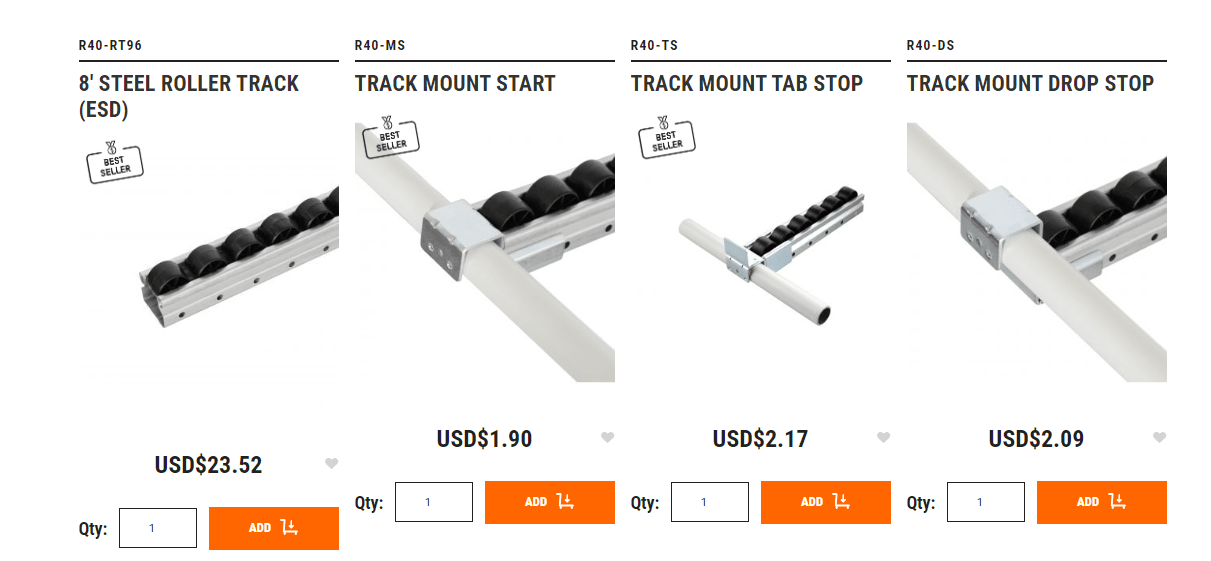 Creform Alternative Joints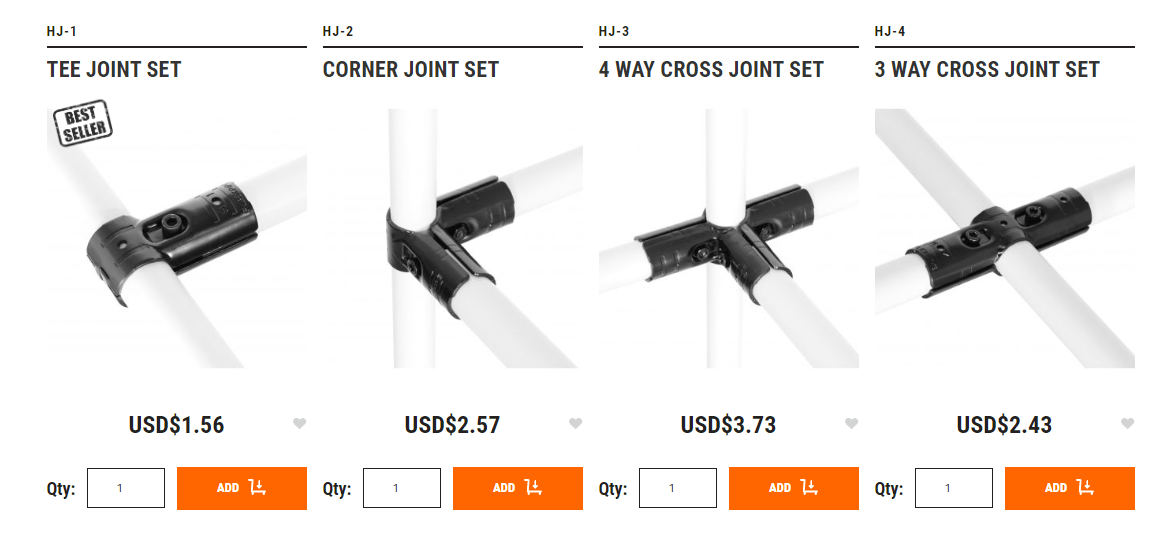 Creform Alternative Casters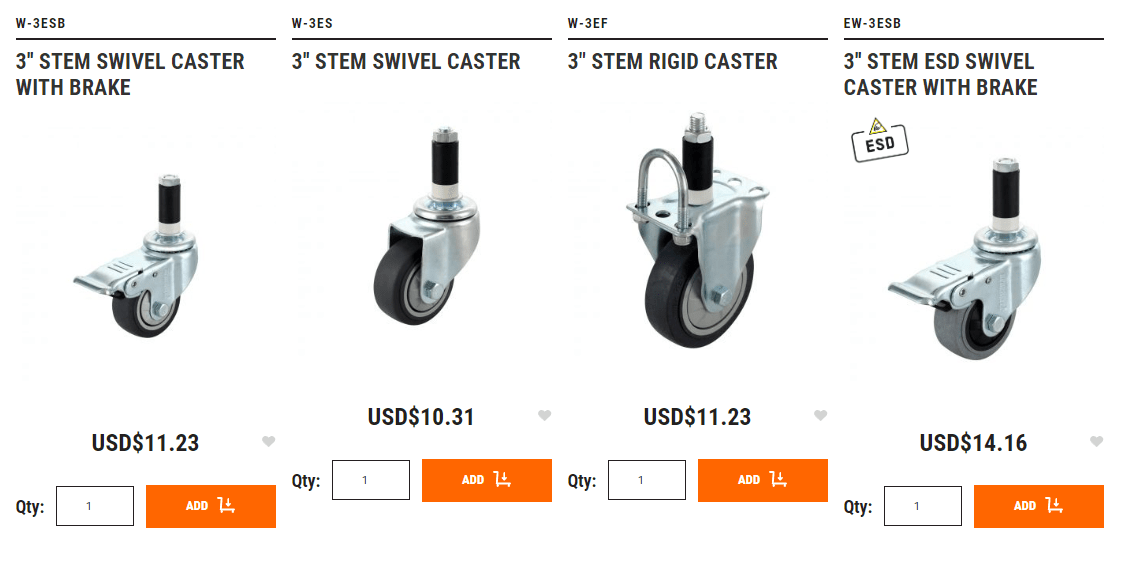 Creform Alternative Accessories
Product and Service Attributes
Flexpipe Component Attributes
Flexpipe joints are the most appreciated in the tubular market.
Flexpipe products are among the most competitive on the market.
Joints, roller tracks, and casters are among the most advantageous items to buy from Flexpipe.
A useful and limitless source of information
Flexpipe produces useful content every month for manufacturers who want to optimize their production floor. Read case studies, blog articles, valuable tips for setting up structures, and how to use the design software on flexpipeinc.com.
Check our product availability via our Online Store.
The Flexpipe Connection : A useful newsletter articles about managing to manufacture.
Save time by purchasing online
Flexpipe offers online purchasing, which saves time when the customer wishes to manage their lean projects independently.
The current prices for all products are displayed on the website.
Shipping costs are calculated in the online order to simplify purchase order management.
You can share your shopping cart with a colleague, the buyer, for example.
Flexpipe Delivery
Parts orders are shipped the next business day with a 98% success rate.
Because the range of parts is limited, it is less common for products to be out-of-stock.
Flexpipe has three distribution centers (Atlanta, Montreal, and Los Angeles), thanks to which 95% of its American customers will receive their orders within 3 to 4 days.
Shipping costs are very competitive thanks to commercial agreements with national carriers like FedEx and XPO.
Flexpipe Return Policy
Equipment can be returned free of charge for up to 90 days (3 months) following the date the equipment is shipped if it is in resale condition.
Return shipping costs are the customer's responsibility.
Credit will be issued once the equipment is received and inspected.
Customer Service - We are here to help whenever it's needed
Four people are dedicated to answering customer questions by phone, email, or chat during business hours.
A person will answer you anytime between 8:00 am and 6:00 pm.
Live Chat with our customer care representative for faster inquiries.
Questions asked in chat are answered by humans, usually within a minute.
Customer service agents have thorough technical knowledge and can answer all of your questions quickly.
3D Design software
Flexpipe offers the Flexpipe Creator design tool, an extension of SketchUp. Designing structures is quick and easy.
You can chat online with a design expert during business hours. They usually respond within 4 minutes.
Once your structure is completed, the software provides you with a list of equipment to buy and is directly linked to the online store. The products are added automatically to your shopping cart.
The software uses the imperial system.
Drawing Design
Flexpipe offers 3D drawings within 24 to 48 hours.
Flexpipe has a team of 4 dedicated designers working together with project managers who are in direct contact with customers.
You can download around 200 2D and 3D plans that are available online for free. This database is continuously growing.
Training
Flexpipe provides several types of training: on-site, in our Montreal premises, or online by appointment.
Flexpipe encourages and supports the customer to become autonomous when completing their projects.
Creform alternative Modular system advantages
The modular system is highly customizable
The modular system is the ideal system if your goal is to customize and adapt your structure to the needs of your business. The options are endless due to the choice of lengths used in this type of system: pipes of variable lengths and colors are available, as well as seals for all types of joints, different sized roller tracks, and several types of casters to suit your project needs.
When appropriately designed, you can put the structure exactly where you want to obtain very precise results:
Increased safety: Considers the ergonomic factor for employee safety
Reduction in handling: Helps reduce unnecessary handling and movement by your employees
Space-saving: Maximizes the organization of space in your facility
Money-saving: modular systems save 30 to 50% of the equipment budget
Eco-friendly/recyclable
Scalable: You can improve and optimize a structure that is not suitable or that requires modifications (change of personnel, two employees of different sizes sharing the same workstation, etc.)
Easy to assemble
Services offered by Flexpipe
Prototype design: Our design department will complete your prototype within 24 to 48 hours.
Pre-assembled structures: by our assembly experts and shipped within 24 hours.
Pre-cut: Our cutting department prepares your pipes before shipping.
Free design software: Downloadable from our website.
Chat: For questions that needs to be answered quickly.
Dedicated advisors:  who are experts in modular systems.
Flexpipe can be used for everything
The modular system is versatile. It can be integrated into all types of commercial and manufacturing environments, such as meeting rooms, maintenance rooms, assembly lines, cafeterias, bathrooms, etc. It is highly customizable and has endless uses. The modular system is primarily used to build the following structures:
Would you like to learn more about our products? Contact us!
---
For more information
Read the complete creform alternative comparative study
read more
---