How pipes and joints are shipped
How pipes and joints are shipped
This is an article on how we package and ship orders. Let me tell you that it's not an easy task to ship securely 8′ pipes across America at a reasonable price.
---
During 2018 and 2019, we worked hard to improve our packaging. In 2016, we switched from 4 meters (13′) pipes to 8′ pipes. One of the reasons was to reduce shipping fees, but we also reduced the damage rate.
In 2019 we started to use heavy-duty custom-made pallets with a double-walled cardboard cover, and we continue to work hard on our packaging standards.
We ship less-than-truckload (LTL) for orders that are more than 150lbs and parcel order for order less than 150lbs
We package five different ways according to order type:
1 – LTL orders on 24" X 96" pallet
2 – LTL order on 48" X 96" pallet
3 – LTL order for 4 meters pipe
5 – Special order (container load, drop-ship, USA-Canada shipment)
---
1- LTL orders on 24" X 96" pallet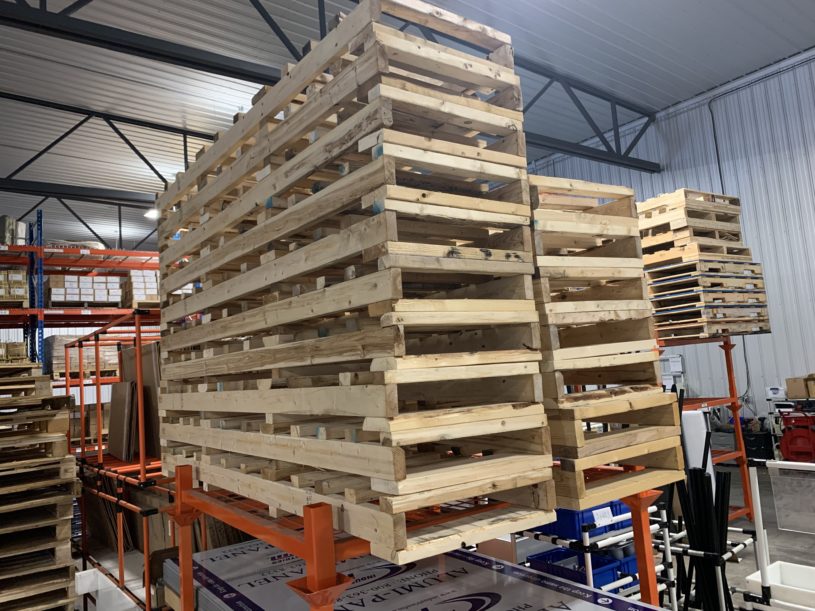 We use a 24" X 96" custom made wood pallet to ship a bundle of pipes or roller tracks.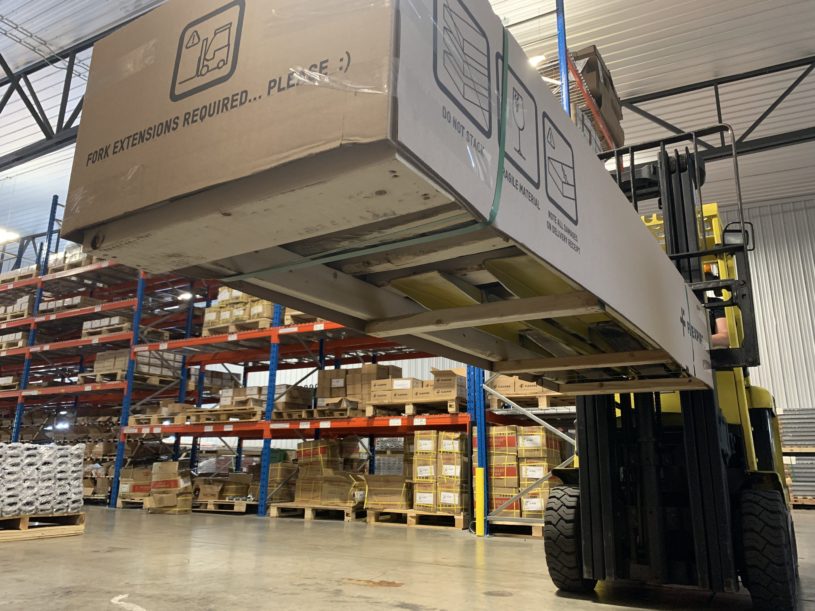 We use screws and not nail to reinforce bottom deck boards because most carriers use only small forks.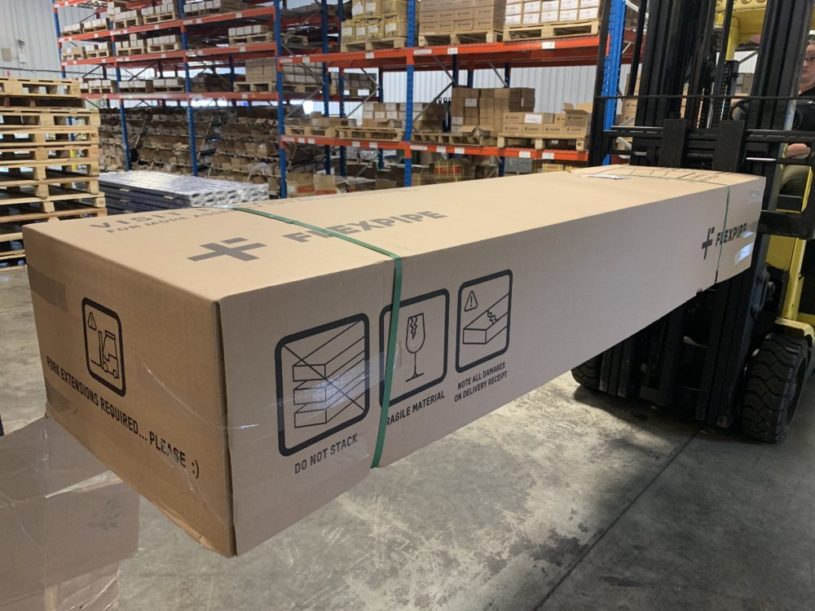 We use two different heights of boxes: 14" and 28". We can fit between 49 and 300 pipes
This is how we package pipe under the box. We squeeze boxes of joints and casters between the piping.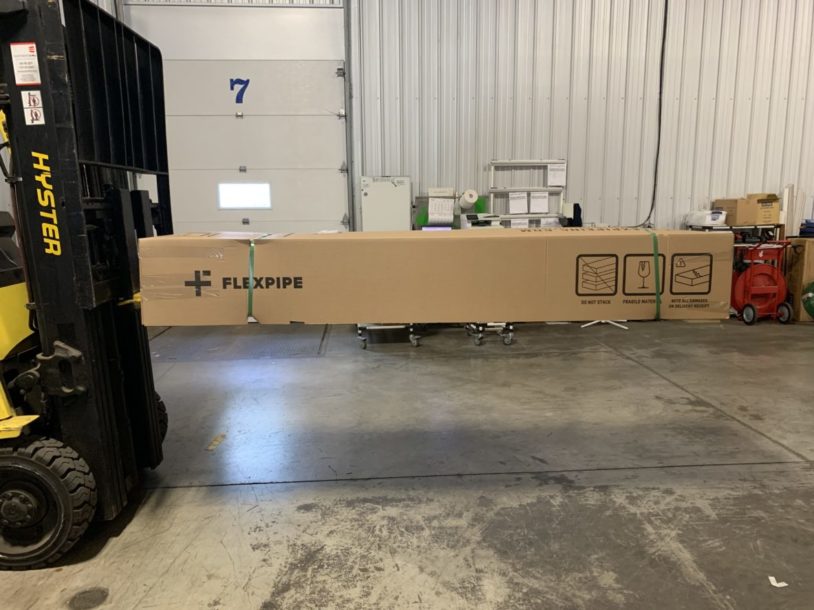 There are multiple symbols for clients to report potential damages when receiving the box.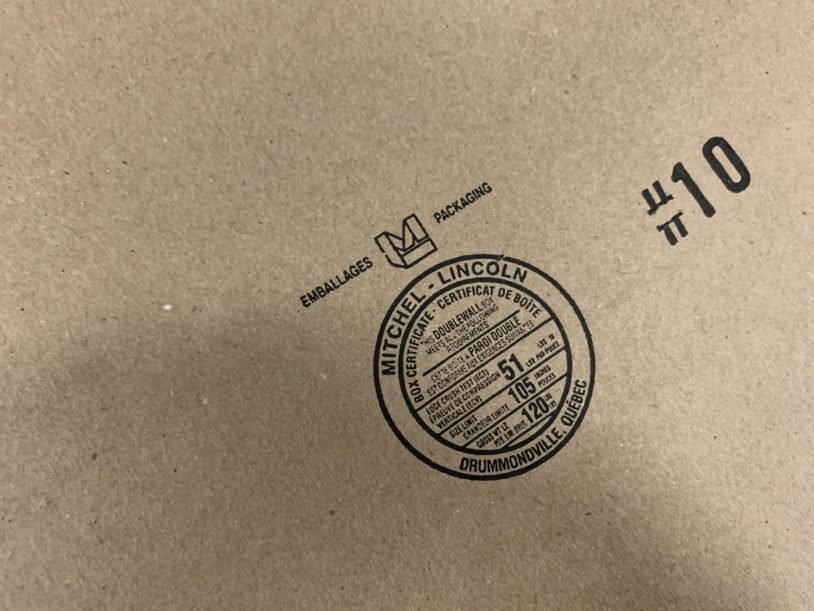 We work with a virgin double sidewall corrugated carboard.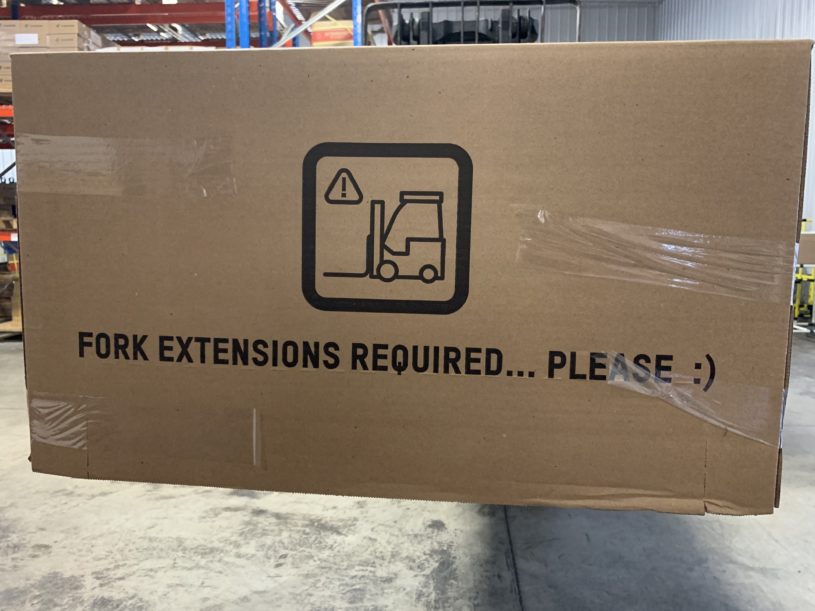 We ask clients and carriers to please handle the package with the long forks.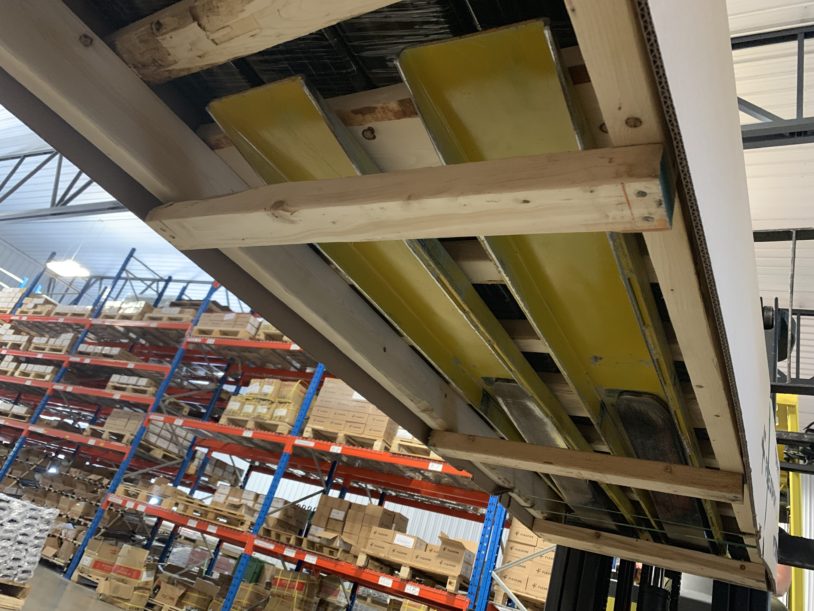 Anyhow, pallets have been designed, so the bottom deck is installed strategically for small and extended forks.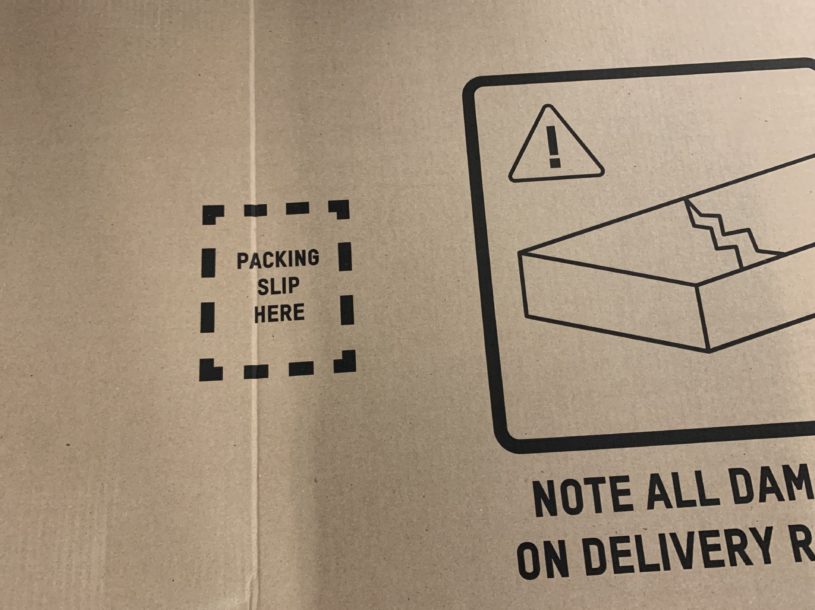 We have noticed that sometimes the packing slip is missing at the client's factory, most of the time taken by the receiving dept.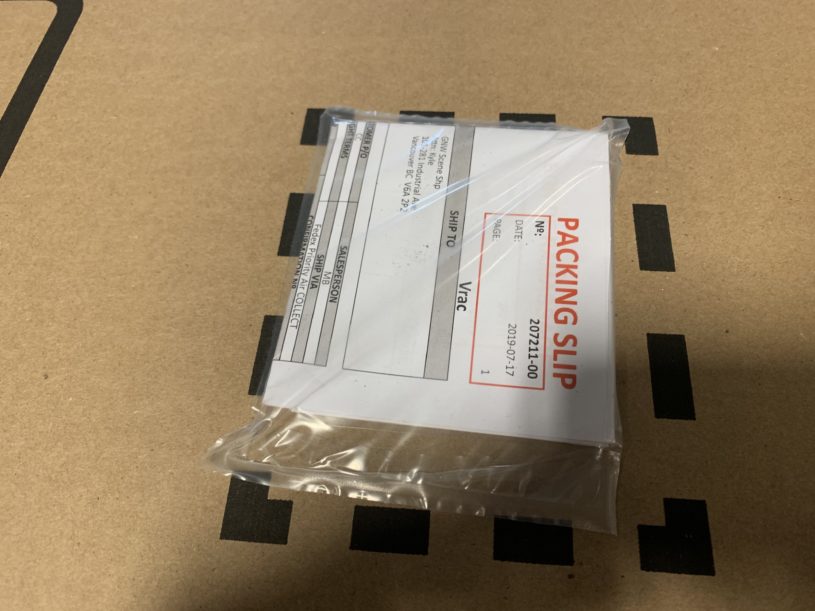 ---
2- LTL order on 48" X 96" pallet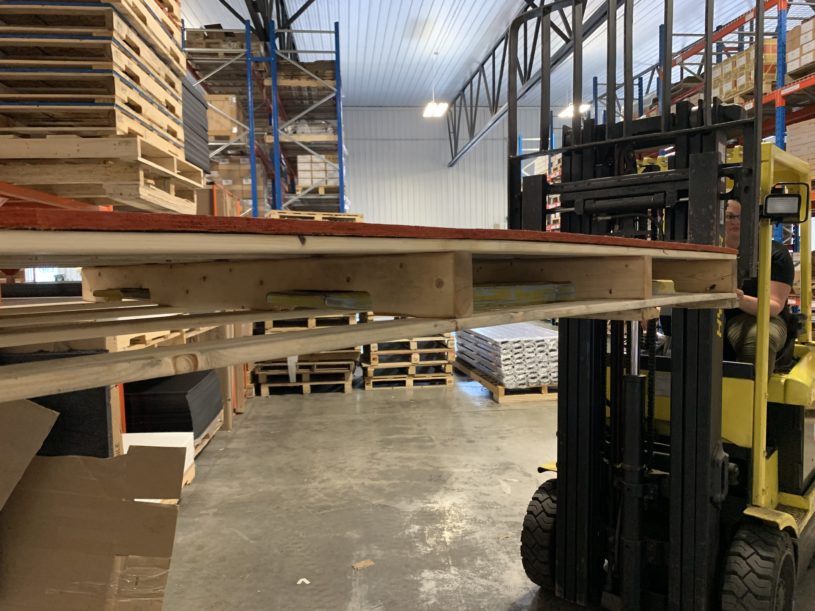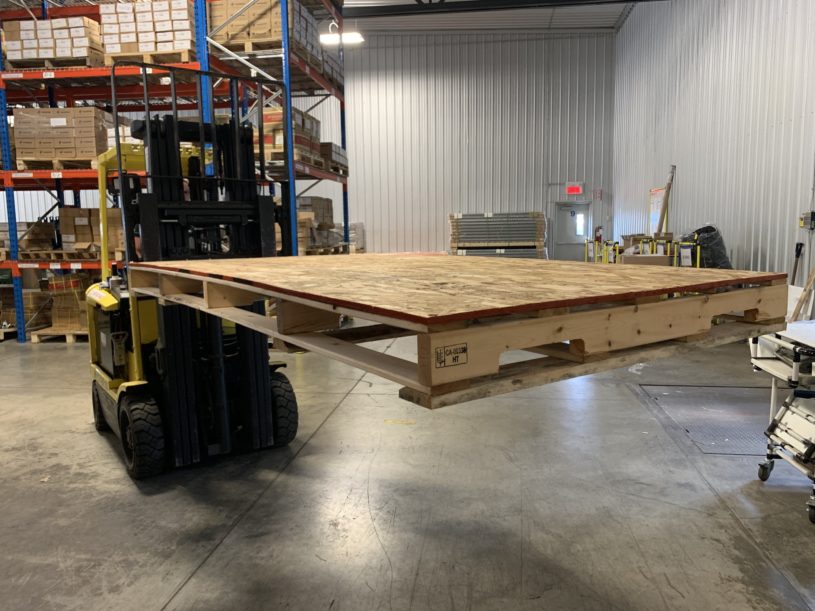 Flexpipe order with deckings and pipes on 48″ X 96″ wooden pallet
---
3 – LTL order for 4 meters pipe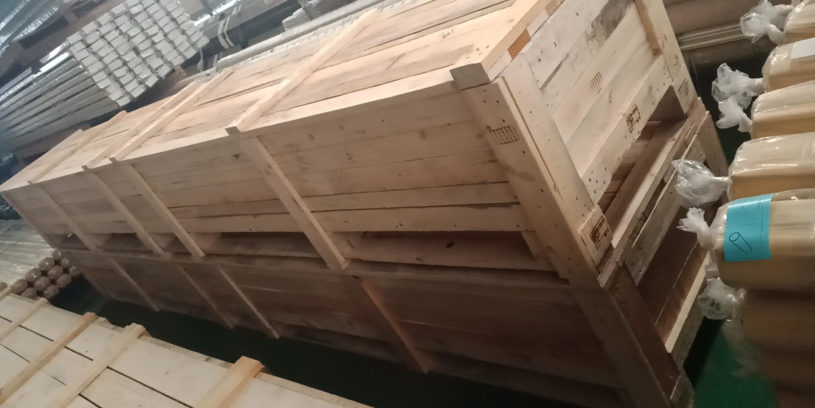 ---
4- Parcel order
We use a label to signal a box that contains mixed parts. Inside the box, parts are put in separate bags.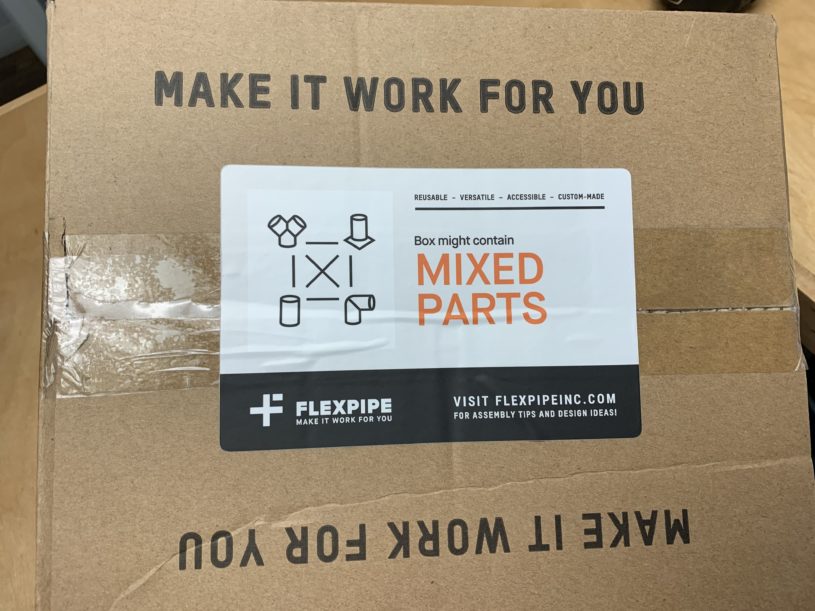 Parcel boxes ready for shipment with UPS.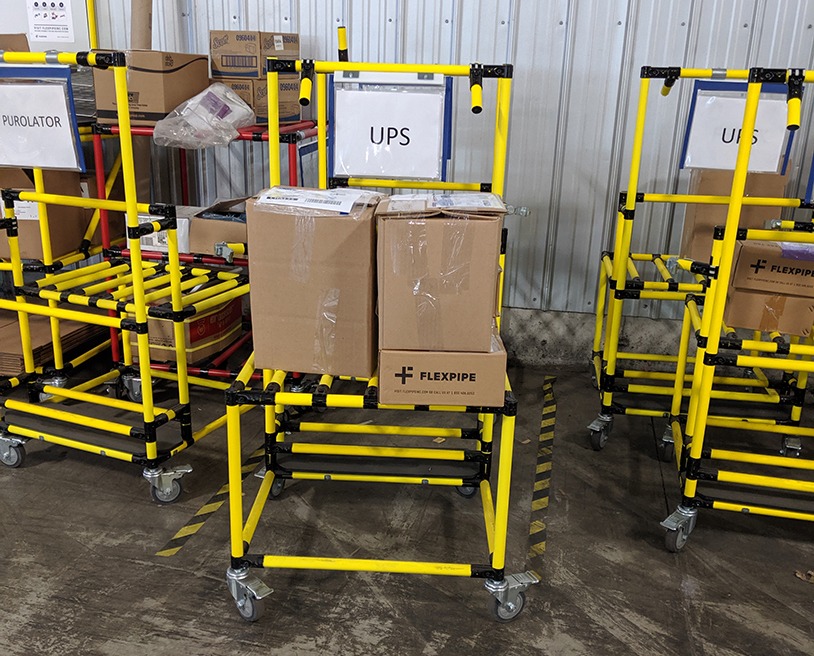 ---
5- Special Order
In some special cases, we made some agreements with our customers and sent container-loads straight from our supplier to their facility. We sometimes make special arrangements with some suppliers for a special order of a particular piece we don't sell, such as a specific type of caster.
---
6- Tip of the month
Keep an eye open on the monthly assembly tip we sent with every bulk order. You can collect them all or download the ones you might have missed.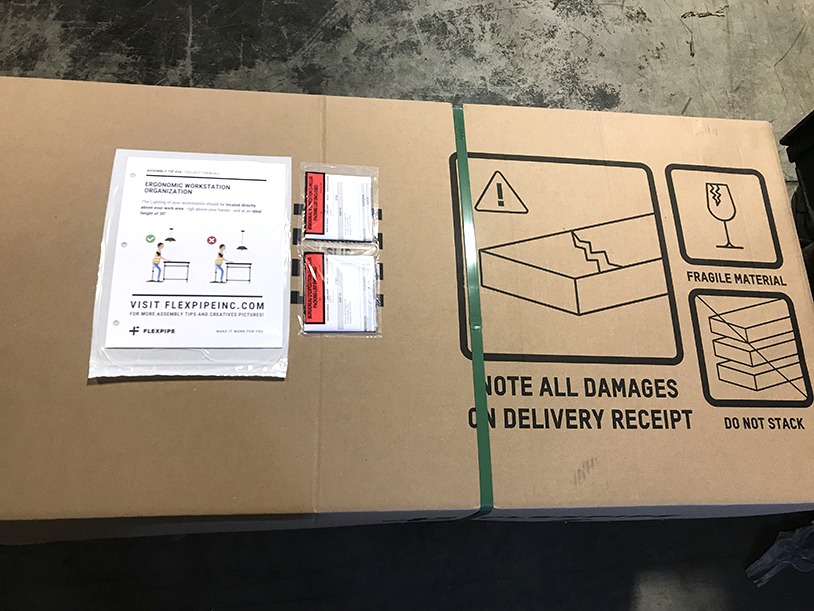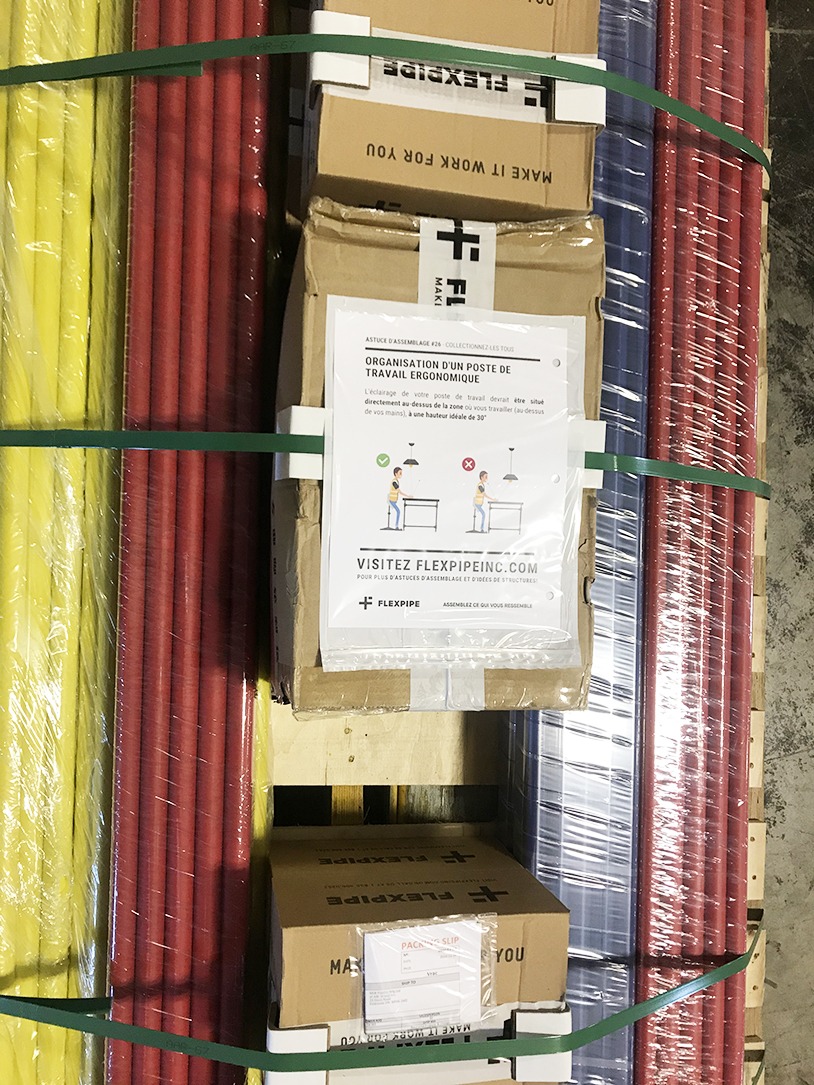 If you have questions or need to report a problem with your package, please contact our customer service. It will be our pleasure to continually improve ourselves 🙂
Read more on our
shipping practices and policies
Learn more
---