Circular manufacturing: The rules of the circle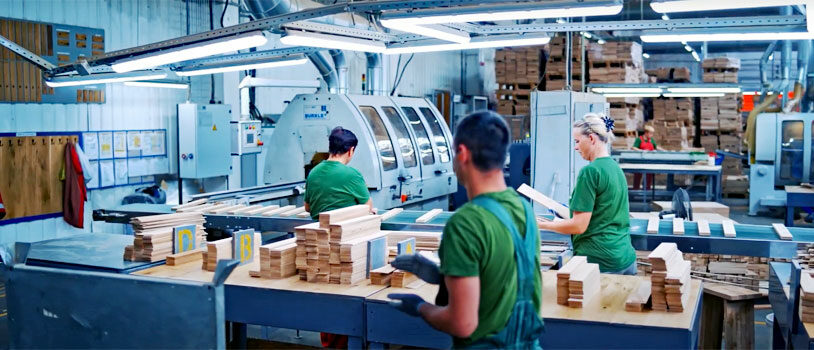 Circular manufacturing is a system for maximizing efficiency and reducing waste in a manufacturing site.
In this video, Robert Simonis, principal consultant at KCE Consulting, explains the four rules of this lean technique and how they can improve the flow of any work process.
Rule No. 1: The process should begin and end in the same location
For optimal flow, the work process should always end near the spot where it began. This ensures that as soon as an employee finishes a task, they can start the next one without wasting any time traveling from one end of the warehouse to the other. This usually means that the process will be laid out in a U shape.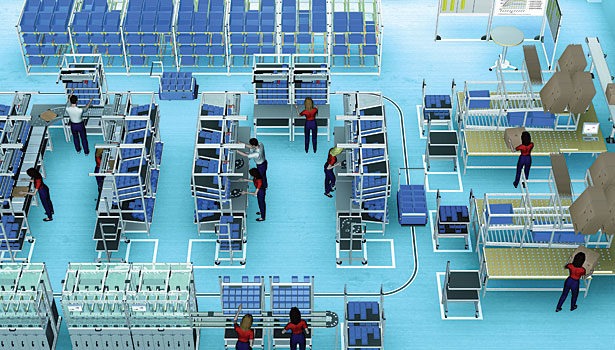 By contrast, a process that follows a straight line—while it might seem logical for the flow of materials—forces operators and material handlers to make a return trip to their starting point at the end of each cycle, which is a form of waste.
Rule No. 2: The process should not intersect
When a process starts and ends in the same location, there's a risk that people or materials will cross paths somewhere along the line. It's important to make sure that doesn't happen, as much for efficiency as for safety reasons.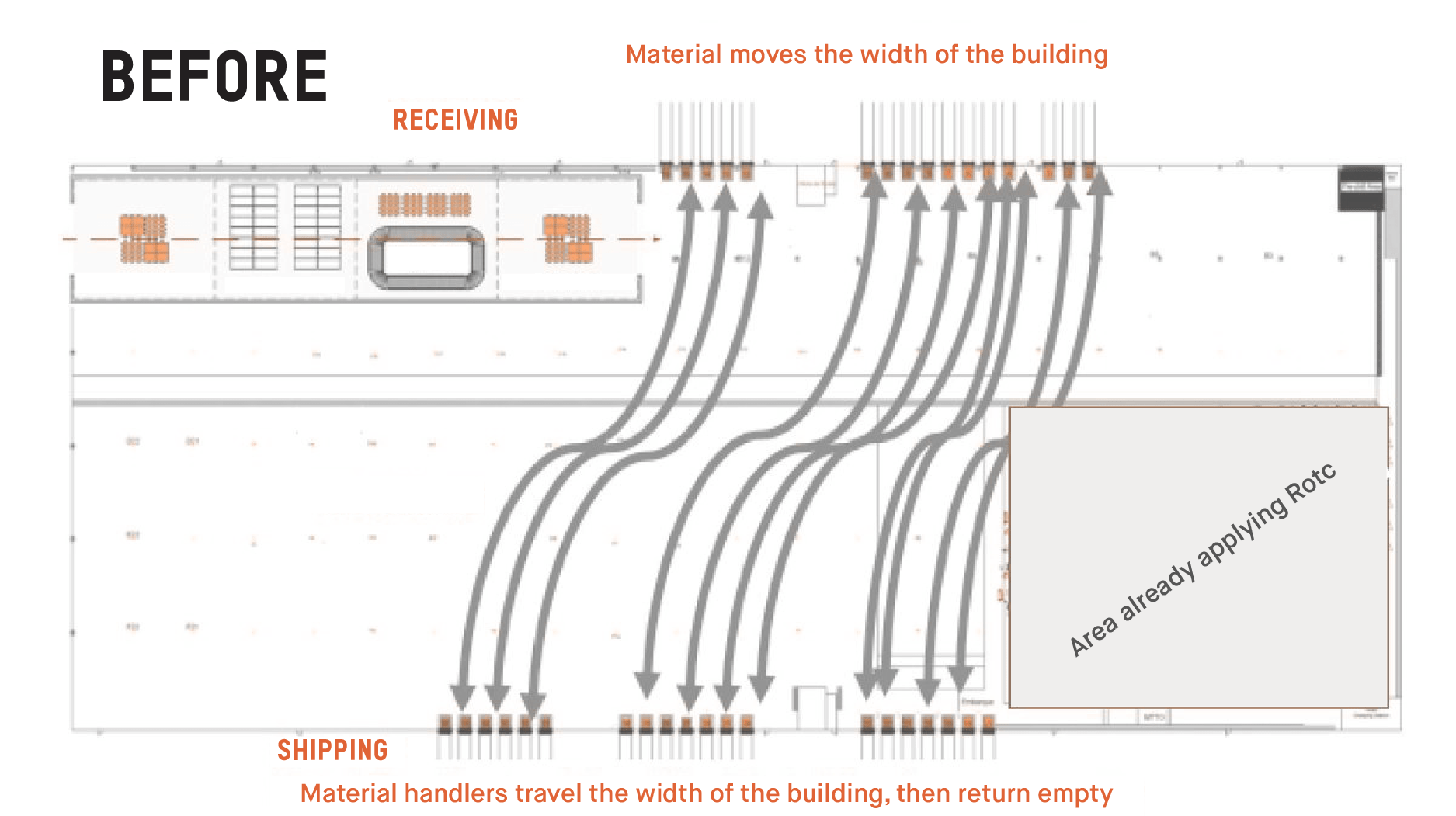 Wherever people or objects cross each other, slowdowns, bottlenecks, and accidents can happen—just like at an intersection. An intersecting production line also creates confusion about which direction to take, resulting in lost time and misplaced materials.
Creating a clear, unobstructed path forward is a key part of optimizing flow.
Rule No. 3: Make the circle smaller
Whereas the first two rules of circular manufacturing create a more logical process for operators, the third rule helps cut motion waste and transportation waste.
Imagine the production process as a circle; the larger the circle, the greater the distance employees have to travel from one point to another.
When work cells are placed close together and frequently used tools and parts are within reach, employees will spend less time walking and more time performing the tasks that add value to the end product.
Rule No. 4: The process should be circular, but not circle-shaped
Once the first three rules of circular manufacturing are implemented, the production line will not be shaped like a circle. Rather, the process will be U-shaped or resemble some variation of this form (for instance, a serpentine or Christmas tree pattern).
Unlike a circle, these shapes create a short distance from one side of the path to the other, reducing total travel time.
How does circular manufacturing help with line balancing?
One of the main advantages of a circular configuration over a straight line is that it allows for greater flexibility when it comes to line balancing (leveling the workload across different stations on a production line to prevent bottlenecks).
A straight production line can be balanced only by redistributing tasks to stations to the right or left. But with a circular line, process steps can be redistributed to cells behind as well as to the right or left, providing more options for improving flow.
How does circular manufacturing benefit employees?
Employees who are accustomed to the straight-line model might be reluctant to try a circular workflow because it appears to be more demanding.
Rather than remaining at one station where they repeat the same task over and over, employees on a circular line switch between different tasks and operate more than one machine.
While this does require operators to learn new skills, the benefits are clear. Moving around and using different muscles is more ergonomically sound than repeating the same motion all day long, so operators tend to experience less fatigue and fewer injuries. Being involved with different stages of production also helps operators feel more engaged with their work.
Looking for evidence of the four rules of circular manufacturing—a workflow that starts and ends close together, does not intersect, reduces travel distances, and is circular but not a circle—is an excellent way to quickly assess whether any manufacturing site is set up efficiently and safely.
---
KCE Consulting LLC helps companies around the world improve their manufacturing, logistics, and business operations. Using a learn-by-doing model, KCE's consultants train future leaders throughout the supply chain and provide solutions based on Kaizen, Kaikaku, lean process design, operational excellence, and more.