Lean visual management for machines, maintenance and operations
One of the principal tools of lean manufacturing, visual management is used to communicate information about your operations in a way that is easy to understand at a glance, helping to facilitate safer and more effective workflows as well as saving time and reducing waste.
In this video, Leslie Pickering, co-owner of consulting firm Quadrant5, explains some of the key concepts of visual management and how they can help you make your workspace more efficient.

Communicate with visual indicators
Visual indicators, such as colours and floor markings, are one of the simplest ways to convey information in your workplace, allowing employees to locate equipment or determine production status with just a glance.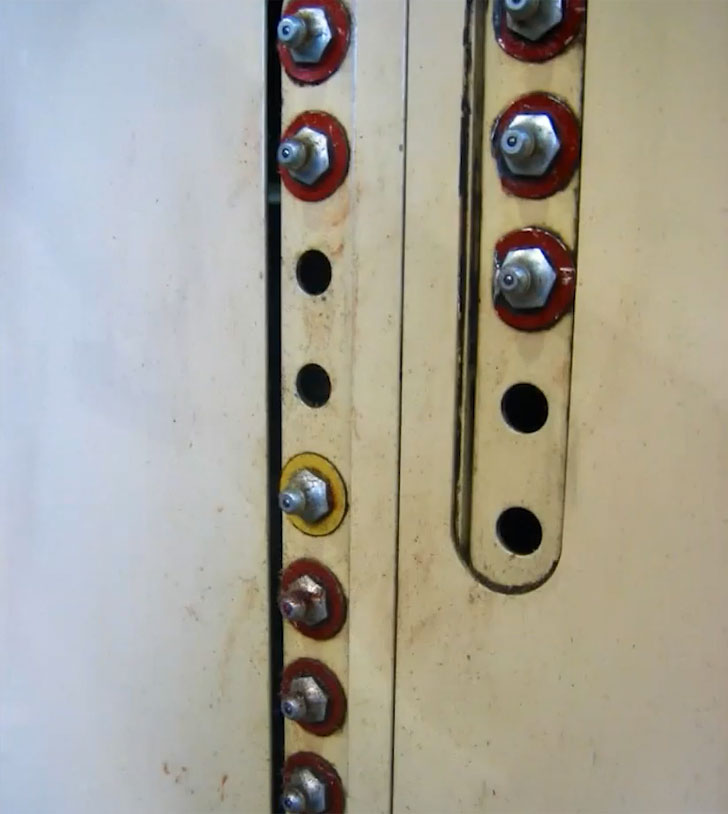 For instance, you might mark the upper end of a floor-to-ceiling pole with red paint to signal the location of a fire extinguisher. Or, you might install different colored anodized washers behind lubrication points to indicate different types of lubricants or different lubrication schedules (for example, red for weekly lubrication and yellow for monthly lubrication). Colors can also be assigned to machines, parts bins, and their associated tools so that there is never any doubt as to which tool should be used for a given machine.
Floor markings, meanwhile, can be used to communicate workflow and define the purpose of particular areas of your space, such as loading and unloading zones.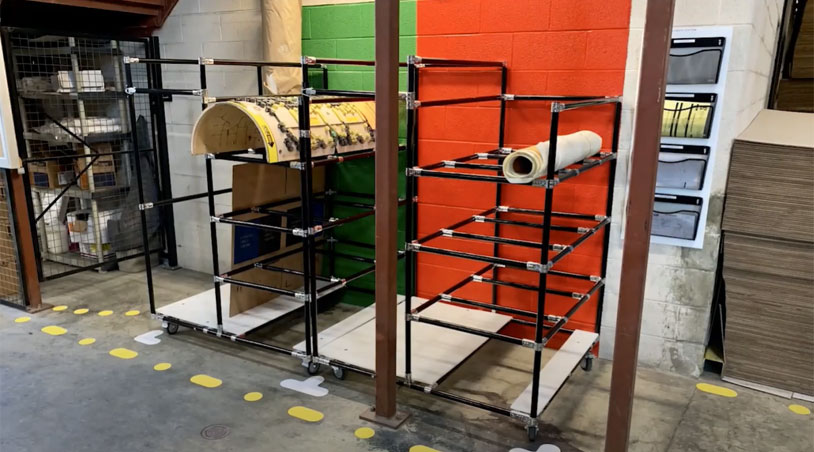 Optimize efficiency with visual aids
The idea behind visual aids is to lay out all the tools an employee needs to perform a particular task, and nothing else. They can be configured in various ways depending on the operator's needs.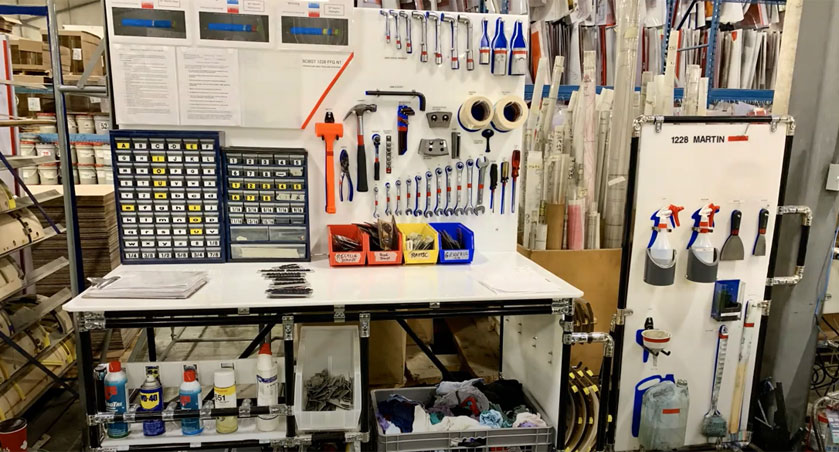 Tool boards—either a wall or a mobile board with a spot for every tool, designated by colour, shape, and label—are a great example of a visual aid. Unlike with toolboxes, a missing tool can be spotted immediately, meaning the operator can easily determine whether they have everything they need before beginning their task. A well-designed tool board will have plenty of space between tools so that the operator can easily pick them up.
Boost productivity by reconfiguring visual spaces
It's a good idea to look at individual workstations, storage spaces, and equipment and assess how their layout might be improved; this can save operators significant time and effort.
Workstations should be tailored to meet the needs of the people who use them every day, and with the expectation that processes will change, ensuring maximum usefulness and adaptability.
A disorganized shelving rack, for example, might benefit from the addition of a pipe-and-joint system to keep materials organized and in place, thereby reducing the time the operator spends looking for a given material.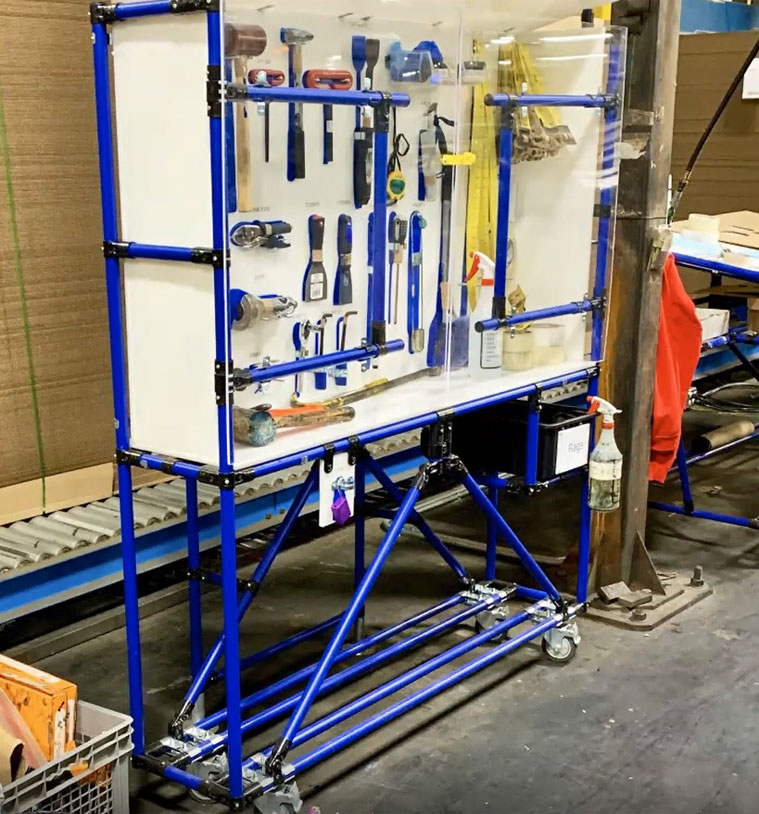 Consider also the differences between a heavy steel cart versus a modular cart with a pipe-and-joint system: when transporting materials, the modular model is not only lighter, but can also be adapted to accommodate different shapes.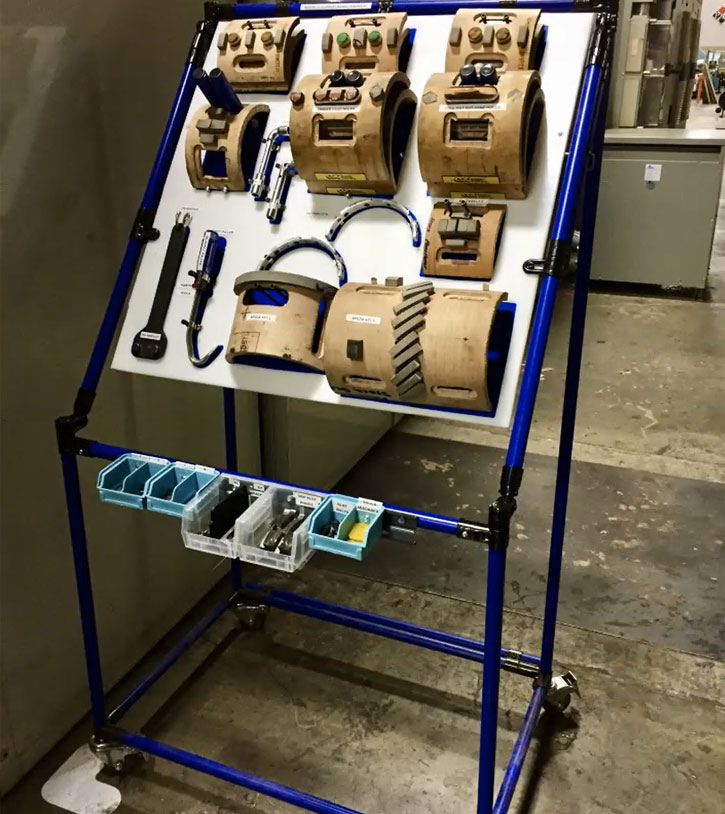 These examples highlight just a few of the ways visual management can improve process efficiency. What's more, these techniques are in many cases cost-effective and relatively simple to implement.