How continuous flow helps reduce waste
Continuous flow is one of the five principles of lean management, which aims to eliminate waste in production lines. By eliminating wasted time, it helps employees work more efficiently on a daily basis.
Engineer David Nobert is an expert on this subject. As a long-time Service Manager in Createch's Operational Performance Improvement team, he has supported companies wishing to optimize their operational processes. In this video, he introduces you to the concept.
What is continuous flow?
Continuous flow is the process of creating an uninterrupted sequence of activities in the production line, which helps reduce downtime and waiting, which are both major sources of waste.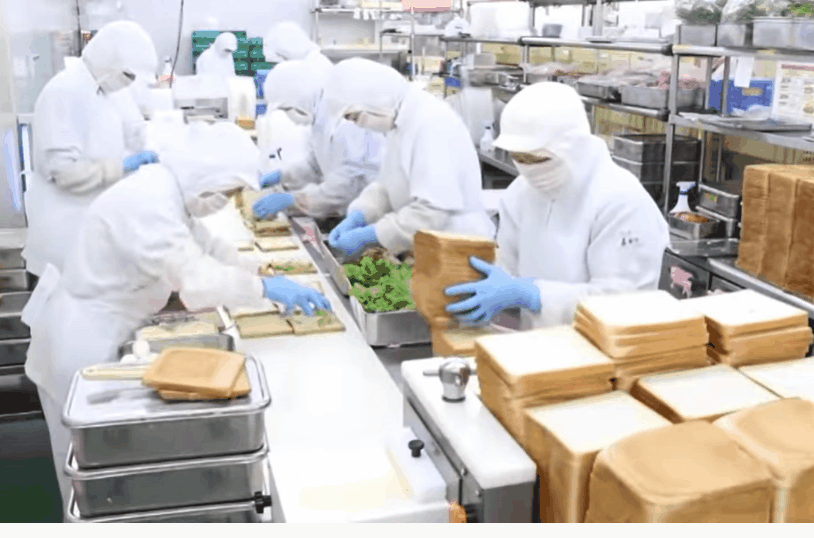 Essentially, this principle aims to set up manufacturing cells comprised of machines or workstations that produce one part at a time, step by step.
To be effective, continuous flow must take each of the three types of flow into consideration:
1– The flow of materials
2– The flow of information
3– The flow of human resources
Interruptions or slowdowns in any of these flows, such as an employee having to wait unnecessarily for parts, can hinder the entire production line.
Take a look at this video in which Paul Akers explains to us what is flow, what it does when it is not continuous and give us some tricks on give us some tricks on how to find solutions to bottlenecks.
How to improve performance with continuous flow
Continuous flow has several advantages. By eliminating downtime, it enables you to get goods to customers faster. This reduces your warehousing costs because you'll require less space to store your products.
In addition, you can detect defects in the produced parts in advance. In fact, your employees can practically spot problems at the source before they become too significant and affect the entire production line, which improves your overall productivity and lowers your production costs.
Continuous flow is also known to increase versatility of your resources. As they will be capable of performing a large number of different tasks, they can deal with incidents more effectively.
How to ensure continuous flow is efficient
Since overhandling are the enemies of continuous flow, you must eliminate them from your process at all costs. Ideally, materials should circulate properly in your factory in order to prevent workstation supply delays.
When designing the continuous flow, also take employee feedback into account. Your employees are in the best position to put the theoretical principles of lean management into practice.
When designing work cells, give preference to U-cells. In addition to facilitating the supply of parts, this configuration provides notable space-saving and improves communication  and teamwork between workers.
For a noticeable improvement in productivity, also make sure that your resources have all of their tools at their fingertips, and not stored away in drawers or chests.
Lastly, do not hesitate to assign an experienced employee or a team leader to each work unit. They will help their colleagues develop new skills, while giving them the desired pace of production.
Lean principles
Continuous flow will obviously help you reduce your waste. However, to completely eliminate the non-value-added activities of your production processes, you'll need to apply each of the  five fundamental principles of lean:
Define the value.

Map the value stream.

Create and maintain a continuous flow.

Establish pull (which means that the production of the product or service is triggered by a customer need).

Seek perfection by constantly improving.
Lean is much more than a work methodology. It will generate a real change of mindset within your facilities. You'll evolve from an individualistic culture to a collaborative culture for the greater good of your organization!
About our Lean expert –
David Nobert
David Nobert is Manager of Services on Createch's Operational Performance Improvement Team. With more than 15 years of professional experience, he specializes in continuous improvement and lean manufacturing, among other things. He holds a Master's degree in Industrial Engineering with a thesis from Université du Québec à Trois-Rivières and a Bachelor's degree in Industrial Engineering from Université du Québec à Trois-Rivières.
____________________________________________________________________________
WHAT CAN FLEXPIPE DO TO OPTIMIZE YOUR PLANT EFFICIENCY?
Flexpipe Modular industrial pipe racking system can help you with implementing continuous improvement principles. Your team's creativity can result in a 10% increase in productivity per year. It has been a proven system for more than 50 years now.